Like spit Breasts In The Way, Finally hit by car
Who's digging himself a hole he fell into it! That is what experienced a teenager who likes to show off her breasts. Adolescent daring deeds in the middle of the street of New Zealand to make him feel the consequences of his deeds alone. A rider who attracted attention to the outrageous act of the young women struck him.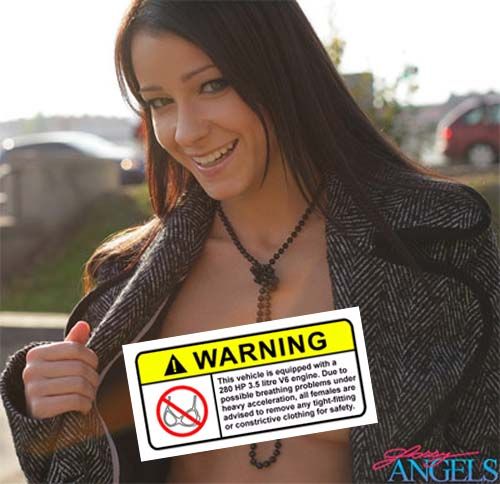 Chere
Cherelle Dudfield "Show off milk" (18) bravely showing off parts of his body to the driver in the southern city of Invercargill in New Zealand, after a drink at night with some friends. He exhibited himself to the two drivers from one lane in the middle of the road, when the "show" was turned into a catastrophe. "I saw a car leads me in the middle lane, so I decided to run and I got hit," said program host Dudfield told commercial television.
showing off breasts.
She was taken to hospital but suffered only bruises and some scratches, after he rolled on the hood and windshield of the car. Young women were this week found guilty by a court Invercargill do not action perbuatnnya Nudity and fined for showing off body parts in September.
Dudfield said he has learned the lesson and have a message for anyone not to do anything foolish like that ever does.
"Do not be like me, do not act stupid, do not get drunk and standing in the middle of the road and tease other people because it hurt when it hit," he said. Who was also ordered to open open the chest to show off, emangnya love ya if dilihatin many people? Weird!
Like spit Breasts In The Way, Finally hit by car
Reviewed by
Nona Lia
on
6:20 AM
Rating: