5 Musicians at the End of the World that ended Pistol
The word 'gun' into use to describe the handheld firearms in the 18th century. In the 15th century pistol means a small knife that can be hidden in clothing. These weapons also can easily eliminate human lives, as happened to the five musicians following:
1. John Lennon, 8 December, 1980
Former members of legendary band The Beatles, he was shot four times (the fifth shot missed) by Mark David Chapman in the entrance hall building where she lived, the Dakota, December 8, 1980. Lennon had just returned from the Record Plant Studio with his wife, Yoko Ono. His body was cremated and ashes given to his wife Yoko Ono. Some speculation states that the ashes of John Lennon kept under the bed Yoko Ono, there is a mention sown in the garden of Strawberry Fields, Central Park, Manhattan, New York.
2. Tupac Shakur 7 September, 1996
He was shot four times as many as 4, on the hand, thigh, pelvis and chest. Shortly after he watched a boxing match between Mike Tyson with Bruce Seldon. An investigation into the murder of the fit in the Los Angeles Times concluded that the killer was a man who was seen being attacked by a rival gang member gang Tupac, Anderson then killed by gunfire in an inter-gang killings, but until then Anderson was never punished for Tupac shooting, maybe he is protected by high officials. His body was cremated, some of his ashes be spread in the City of Los Angeles, partly given to the mother.
3. Dimebag Darrell, 8 December, 2004
Guitarist for a metal band Pantera, and Damage Plan. He died killed by being shot by a former member of the United States Marines, in a performance Damage Plan. He was shot 5 times pat on the head. The killer, Nathan Gale, was a member of the United States Marine who suffered from psychiatric disorders, using a gun type Barreta 92. Gale then killed on the spot by shooting a policeman who use rifles.
4. Marvin Gaye, 1 April, 1984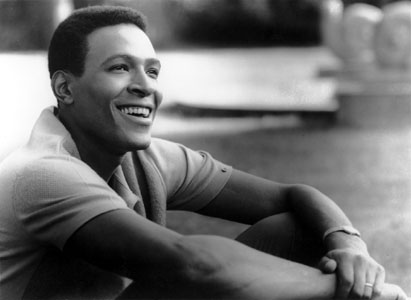 A singer R & B, Soul, blacks, and his name was brought up by the record company Motown Records. Killed by the hands of his own father, Marvin Gaye Sr., Through a bullet is shot from a gun muzzle. A .38 pistol, which fired repeatedly by his father. Shortly before the shooting took place, they engaged in a verbal battle. Martin died shortly after arriving at the hospital, and the father had dragged the court for his actions.
5. Kurt Cobain Nirvana April 8, 1994
He decided to end her life by firing a gun right dikepalanya. Some claim he died of murder, but a pistol lying on the side of the body and content of the heroin found in the body concluded that his death was suicide. Reinforced when the last note was found beside him. His body was cremated and his ashes dilarungkan in the Wishkah River, Washington, United States .(**)
5 Musicians at the End of the World that ended Pistol
Reviewed by
Tamz
on
9:15 AM
Rating: