Spencer Tunick is famous for his work is spectacular and horrendous. And this time hundreds of people willing to not dress in the cold for what they call art. The volunteers were posing naked under the direction of the leading U.S. photographer, Spencer Tunick, in a park Salford, England.
It was him
Mass nude photo shoot was intended to commemorate the work of leading artists Laurence Stephen Lowry is known for painting the human sequence that form a variety of forms. Taking a photo that was initiated to commemorate the 10th anniversary of LS Lowry gallery and was named "Everyday People" was focused on the men's and women's earthy.
More than 4,000 people have volunteered to follow the mass nude photo session is limited to 1,000 volunteers. "Everyday People" was held at eight secret location in Salford and Manchester.
Those who are involved in this mass nude photos, ranging from men to women, young and old, scattered in Peel Park and follow the directions directly from Tunick poses using loudspeakers.
Once upon a time, Tunick instructed them to move from one place to another in a vast expanse of grass. On one occasion, Tunick also ordered them to jump and wave their hands.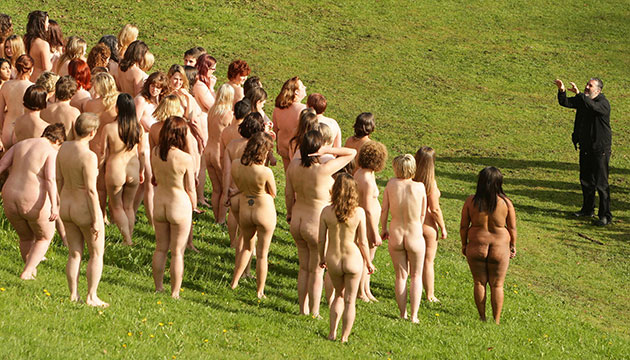 Tunick also regulate them are in several groups around the flower in its surroundings. Then, Tunick instructed his men to look to the east or perching toward the morning sun and the women take a pose with facing westward.
This is not the first time Tunick immortalize human ocean pose nude. Similar Pose been immortalized Tunick at the Sydney Opera House, Australia; Institute Cultura in Barcelona, Spain; and the Saatchi Gallery in London and the Baltic in Gateshead. Tunick has its own reason the crowd about his interest in perpetuating the human nude.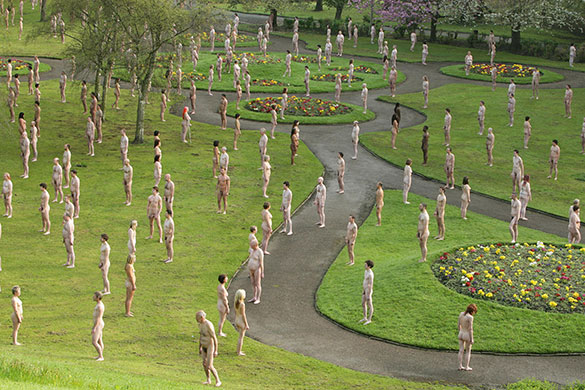 I think this time poses nude mass provide new shades for the background to commemorate the work of LS Lowry. "
"This pose creates the relationship between the concrete world and the real world. The world really is all of us and everything around him is only temporary."
Hundreds of Nude For Art
Reviewed by
Nona Lia
on
3:13 AM
Rating: